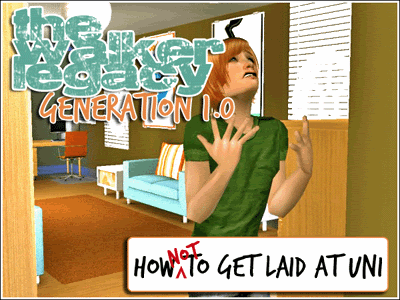 WARNING: Contains censored pixelsmut and nudity.
This is my first posted legacy. I usually don't have the patience to play a family beyond two or three generations, so we'll see what happens. Oh, and I'm a dumbfuck who saved the images as gifs rather than jpegs, so you'll have to bear with the slight pixelisation. I'll remember for next time.

There are twenty-seven 600x450 images behind the cut, so if you're on dial-up, you probably may want to go make yourself a cup of tea.
( Generation 1.0 )